Let it be known that I, Natan Lawrence, am neither on the side of nor for or against any person, politician, church, denomination, religion political party, politician, ism or ideology whatsoever. Rather, I am on the side of Truth and righteousness as defined by the Bible, the Word of YHVH Elohim.
When a person, organization, political party or any other individual or group of individuals does something that lines up with the Truth of the Bible, then I am an agreement with them. When they don't, then I am not. Period.
For me, the Bible, not the vicissitudinous tides and currents of social mores and the ever-changing whims and opinions of biblically ignorant individuals or outright God-hating heathens DO NOT determine what is right and wrong, only the divinely revealed Truth of the Bible.
I have been a supporter of President Donald Trump in many areas. I voted for him, and I may vote for him again. But in the case of his calling on nations that currently criminalize homosexuality to decriminalize this sin, I cannot support him, since the Bible, the Word of Elohim, criminalizes homosexuality. Period, end of discussion.
Remember this: YHVH Elohim and one person make a majority—the rest of the world not withstanding!
So on this issue,I say, shame on Donald Trump. Please pray that he has a change of mind on this issue. Pray that he will be surrounded not by lukewarm, compromising, sycophantic Christian admirers and so-called "advisors," who only stroke his already too large ego by saying, "Live long, O king, and prosper," but who, instead, have the moral fortitude and righteous zeal to call him to account when his actions are opposed to the Word of Elohim.
Amein!
---
From Christian News at https://christiannews.net/2019/12/23/us-ambassadors-host-united-nations-event-on-trump-admin-effort-to-decriminalize-homosexuality-worldwide/
US Ambassadors Host United Nations Event on Trump Admin Effort to Decriminalize Homosexuality Worldwide
By Heather Clark on December 23, 201972 Comments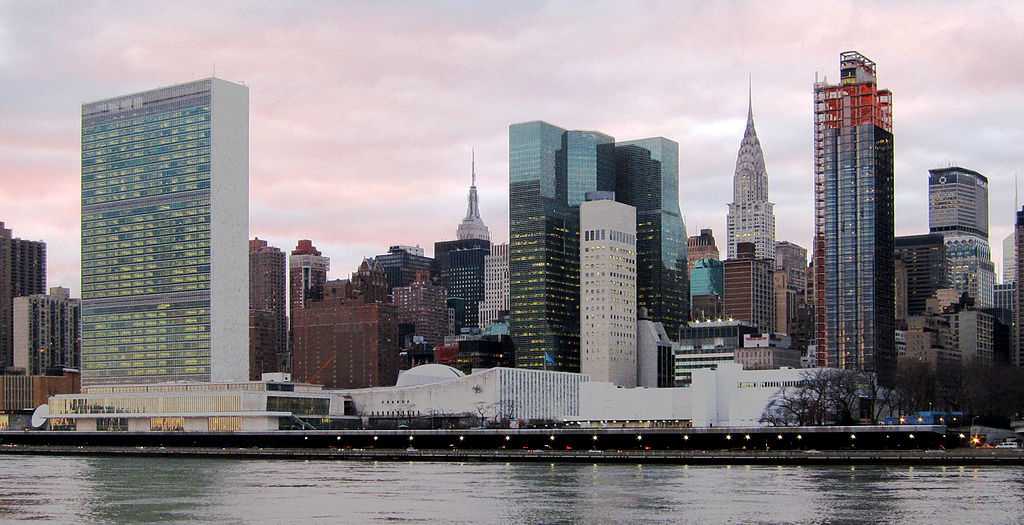 NEW YORK — Two U.S. ambassadors hosted an event at the United Nations on Wednesday entitled "Decriminalizing Homosexuality in Solidarity with LGBTQ People." The United States Mission to the United Nations released a statement outlining the event and noting President Trump's commitment to the effort to legalize homosexuality worldwide.
Kelly Craft, the U.S. Ambassador to the UN, along with Richard Grenell, the U.S. Ambassador to Germany and an open homosexual, hosted the meeting, during which time they — and a number of panelists — discussed the status of their mission to decriminalize homosexuality in at least 69 countries.
According to Fox News, nations on the list include Iran, Iraq, Kuwait, Saudi Arabia, Jamaica, Kenya, Senegal, Cameroon Antigua, Barbuda, Syria and Yemen. The outlet notes that 33 African countries recognized by the U.N. consider homosexual sex acts a crime. Punishments vary from nation to nation, from jail to time to the death penalty.ADVERTISING
"We need to have 69 different plans of action because we are dealing with 69 different countries. It is a long road," Grenell stated. "The U.N. should be a place to hold countries accountable."
"I want these countries to be called out! I want these countries to feel the pressure! This list should be read here every day," he said.
Others on the panel included Robert Destro, the Assistant Secretary of State for Democracy, Human Rights and Labor; Stuart Milk, the executive director of the Harvey Milk Foundation and nephew to Milk; and Johnnie Moore, commissioner for the United States Commission for International Religious Freedom and former senior vice president for communications at Liberty University.
Continue reading